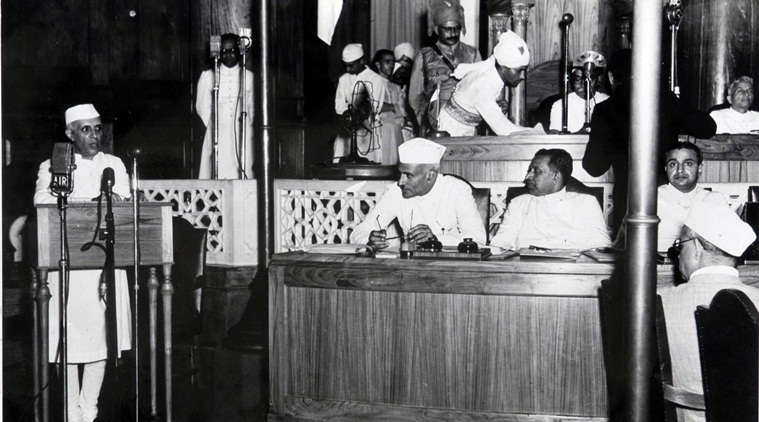 Nowadays it has become a trend to ask this question as to what the previous governments did for the country in the last 60 years. Many politicians often say that the previous governments did nothing at all and ruined India and its image. More often than not, the only person they blame is Jawaharlal Nehru. Sure that the foreign policy at that time was not as good as it should have been and Kashmir issue which could have been resolved at that time is still a big issue, but in my opinion, the thing is that it is an insult to our country and our country's founding fathers each time the current government says our country has been no good over the last 60 years.
Through this article, I want to answer this burning question which is often asked in all News channel debates and I also want to convey a message that there is no point in blaming anyone. We should focus on our present policies and present issues and try to solve them.
Before I start, I want to make it very clear that what this article is and what this article is not.
What this article is not :
This is not an advertisement for the Congress party. I'm not a Congress supporter. This is also not to criticise the present government. I am not a BJP hater. Neither I nor any other writer on this platform was, or is associated with any specific political agenda or is a member of any political party.
What this article is :
Just my honest opinion and experiences based on facts.
So without further a do, following are the achievements of India since independence and before 2014.
1) The largest army in the world
When the British left, India was still somewhat recovering from the loss of military equipment and soldiers in the Second World War. We only had a very few military staff manning our borders, only 4 planes, 20 tankers & fully open borders on all 4 corners of our country. The British left behind nothing but garbage. And we had to fight a war with Pakistan over Kashmir issue just 2 months after we got independence. From such circumstances, raising an army which is now the largest army in the world is no joke. It requires solid policies, guts and a vision. Now we have the best soldiers, state of the art weapons, modern technology vehicles, aircrafts, tanks, guns, artillery and what not. Sure that a lot more has still to be done, but over the years, we have come a far way. Not to mention the fact that we have won all minor and major conflicts except the Sino Indian war of 1962 and we are the largest contributor to the UN peacekeeping force.
2) Unification of India
When British left India, a lot of princely states wanted an independent nation of their own or wanted to go with Pakistan. At that time, when Deputy Prime Minister Sardar Patel was and coercing princely states to join India, he had full support and cooperation of Prime Minister Nehru to continue the task of unification. They had their differences but they built India together.
3)All India Institute of Medical Sciences (AIIMS)
AIIMS is without a doubt, the top institute in India to study medical sciences. Over the years, it has produced great doctors and I don't think I need to mention about the positive impact it has had on common citizens of India over the years. It was established in 1956 in New Delhi. In 1965, another campus was established in Ballabhgarh, Haryana and in 2012 another campus was established in Jhajjar, Haryana which is often called AIIMS-II. Some of the achievements of AIIMS are :
AIIMS is the first Indian center to perform a successful cardiac transplant. The surgery was performed by P Venugopal, the ex director of AIIMS in 1994.
AIIMS is a leader in stem cell therapy, especially cardiac and neurological.
AIIMS has India's first and only minimally invasive surgery training centre, under collaboration with Germany.
It is a pioneer of robotic surgeries in India, particularly the Da Vinci system for urology, and robotic CTVS.
The first in-vitro fertilisation facility in the public sector was set up at AIIMS in February 2008.
The Centre for Dental Education and Research at AIIMS has been designated as the only WHO CC in South East Asia region. There are a total 15 such centres in the world.
First to develop DNA profiling lab (1990) and a medical toxicology lab in a Medical college (1986)
4) Indian Institutes of Technology (IITs) and Indian Institutes of Management (IIMs)
IITs are the dream college of any aspiring engineer. Everyone wants to study in an IIT. Presently, there are 23 IITs in India. 15 of them were established when Congress was in power and 5 of the top IITs- Kharagpur, Bombay, Madras, Kanpur, and Delhi were established when Nehru (the man who destroyed India) was the Prime Minister.
Similarly, IIMs are the dream college for anyone wanting to study business and management studies. At present, there are 20 IIMs in India. 13 of them were established before 2014. The top IIMs, IIM Ahmedabad and IIM Calcutta were established in 1961.
5)ISRO
Indian National Committee for Space Research (INCOSPAR) established in 1962 by the efforts of independent India's first Prime Minister, Jawaharlal Nehru, and his close aide and scientist Vikram Sarabhai. In 1969, it was reestablished as Indian Space Research Organisation (ISRO). From its formation, ISRO has done nothing but has made India proud throughout the world.
It has had many remarkable milestones since it launch in 1969. It have time and again proved that it completely stands by its vision to 'harness space technology for national development'. Its achievements over the years has created a standard par excellence for other government agencies as well.
Do you agree or disagree? We would love to know your opinion in the comments.